Situated in the Northern Suburbs of Johannesburg, Rand Park High School is a multi-cultural, co-educational high school serving approximately 1400 pupils. The school, founded in 1980, quickly established itself as one of the leading schools in Johannesburg, excelling in both the academic and extra-curricular fields.
Rand Park High School offers a low learner/educator ratio and standards of excellence are maintained at a level that is comparable with many private schools, yet at a fraction of the cost.
Rand Park High School's academic, sporting, cultural and service offering provides a holistic education to each learner who joins the school. Qualified educators strive for academic excellence and the school has a reputation for its sporting successes, excellence in visual and performing arts and a disciplined, firm and fair environment that enables learning and the establishment of life-long friendships among learners.
We are located at:
Asgaai Avenue
Randpark Ridge Ext 1
Randburg
Tel: 011 793 1246
Email: rphs@randparkhigh.co.za
School website: http://randparkhigh.co.za/Facebook: https://www.facebook.com/Rand-Park-High-School-423650241061675/
Back to List of Schools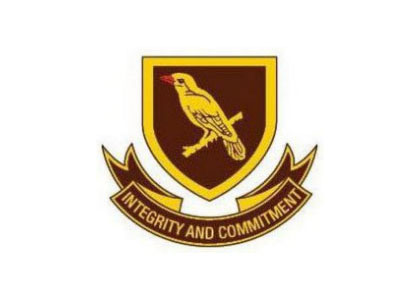 Rand Park High School Uniform List
RAND PARK HIGH SCHOOL UNIFORM

Anklet Socks
Randpark High Boys Short Sleeve Shirt with Badge
Randpark High Girls Short Sleeve Shirt with Badge
Randpark High Blazer
Randpark Girls Slax
Randpark High Winter Jacket (Windbreaker)
Girls Skort
Boys Chino
Winter Bomber Jacket
Randpark High School Jersey
School Socks

RAND PARK HIGH SPORTS

Board Short
Girls Skirt (Netball/Hockey/Tennis)
Girls Sports Top
Boys Speedo Swimsuit
Girls Water Polo Swimsuit
Rugby Socks
Boys Swimming Trunks
Girls Swimsuit
School Swimming Cap
Waterpolo Swimsuit
Boys Waterpolo Speedo
Full School Tracksuit
Hockey Shirts
Hot Pants
Randpark High PT Shirt - Brown and Yellow
Netball Socks
Hockey Socks