Sharonlea Primary school was founded in January 1987. And has grown from strength to strength. We strive through committed teaching and parental support, to provide a happy environment in which our learners can excel.
It has been said, 'That the best teachers teach from the heart and not from a book…" The success of Sharonlea Primary has been due to the wonderful combination of passionate, caring and dynamic teachers who teach from the heart, both in and out of the classroom.
We are a diverse and dynamic learning institution, committed to the care, development and growth of the holistic child.
We are located at:
Cnr. Mahogany & Camphor streets
Sharonlea Ext 6
Randburg
2158
Tel: 011 704 3088/9
Email: admin@sharonlea.co.zaSchool website: http://www.sharonlea.co.za/
Facebook: https://www.facebook.com/pages/Sharonlea-Primary-School/228863517249462
Back to List of Schools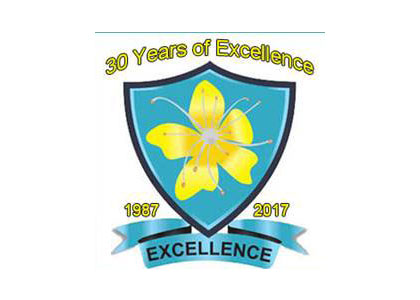 Sharonlea Primary School Uniform List
SHARONLEA SCHOOLWEAR

Charcoal Pantihose
Charcoal Laddeless Pantihose
School Jersey
Boys Short Sleeve Shirt with Badge
School Tie
School BobbY Socks
School Blazer
Girls Summer Dress
Girls Winter Tunic with Belt
Girls Hot Pants
Girls Long Sleeve Shirt
Girls Long Grey Slax with Elastic
Ladderless Pantihose
Boys Grey Shorts
School Grey Bobby Socks with Stripes
Boys Long sleeve Shirt
Boys Long Grey Trouser with Elastic
Boys Long Grey Trouser with no Elastic


SHARONLEA SPORTSWEAR

Gym Top
Black Board Short
School Tracksuit
Girls Swimsuit
Boys Swimming Costume
Yellow Silicone Swimming Cap